Meet the Staff
Michael B. Kline, CLU, LUTCF
President – MBK Financial Services, Ltd.
Michael Kline has been practicing in the financial services business, as a licensed broker, for over 30 years.
Mike received his Bachelor of Science from the University of Maryland's Business School in 1986. Mike received his CLU designation from the American College in 2001. While studying at the University of Maryland, Mike participated on the Power Lifting Team and competed at the tournament level. Mike also attended Duquesne University; in the early 80's where he played football as a Defensive End/Linebacker.

Mike served a distinguished career in the U.S. Army (USAR) for 10 years as an officer; a commander and as a staff officer. Some of the positions he held included platoon leader, executive officer and company commander of a Rapid Deployment Unit.

Mike resides in Hinsdale, Illinois.  His son Austin is a collegiate baseball player, and his daughter Courtney is a collegiate softball player.
Carl Calandra - Insurance Producer
Carl Calandra  has been in the Financial Services Industry for over 40 years. Carl brings experience from the Banking profession; beginning his career with Continental Bank-Chicago and eventually becoming the President of CJC Financial Group-Oakbrook, Illinois; where he obtained financing and lease options for his clientele. Carl is insurance licensed in Illinois.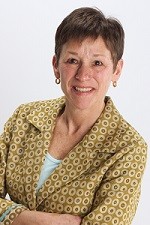 Susan Nelson - Financial Assistant
Susan Nelson has been assisting in the financial service business with MBK Financial Services, Ltd. since 2011.  As a Financial Assistant, she supports in an administrative capacity, maintaining high standards in customer service.
Prior to joining MBK Financial Services, Ltd., Susan worked for Northwestern Mutual, Mass Mutual and The National Life Group with a total of almost 15 years experience in the financial services industry.
Susan received her Bachelor of Arts from DePauw University in Greencastle, Indiana in 1982.
Susan spends her personal time with her famiy and attends her kids' collegiate and high school athletic events.
Susan resides in Hinsdale, Illinois with her husband and four children.